--------------------------------------------------------------------------------------------------------------
IMPORTANT
You will need to download Cmo's Pose Player (
HERE
) in order to use these poses!
The guns is from Cloudwalkernz gun set (
HERE
).
If you like this sim, please download her! Thanks!
LINK
--------------------------------------------------------------------------------------------------------------
Just admit it. Females with guns are hot, aren't we?
The 1st and 6th poses are almost identical except for the fact that the 1st is more of a side pose, and the 6th is more of a back pose. I Iike the 6th pose better, especially up close.
I put to photo of the 4th pose. I originally intended it to be a nude top pose, you know, something sexy and fashion-y.
These poses would probably look better on a standard slim sim due to some very small clipping, very small
, however they would look good on any size sim depending on what you were using them for.
Yes, I know, I have to make some for those who are more curvy. I have not forgotten.
So here you go. I will stop talking and let you have a small picture spam for those who actually read the words on the page (I like, um, pictures).
I hope you enjoy these!
Full View: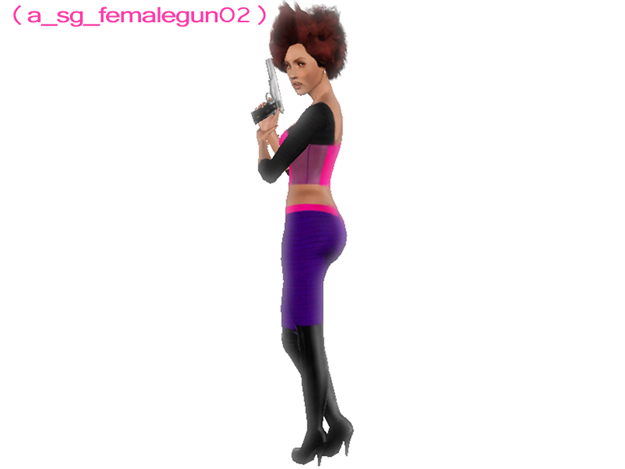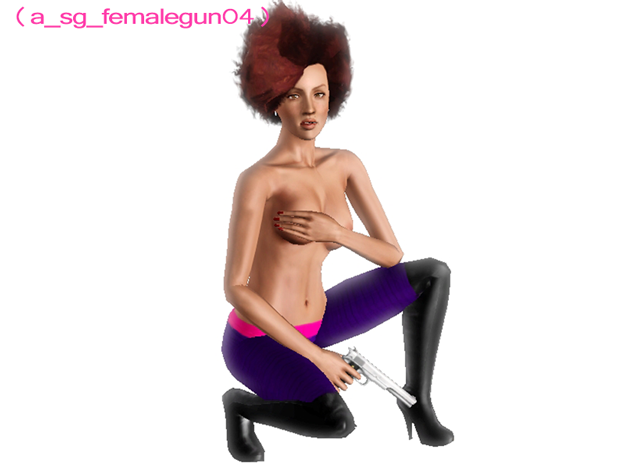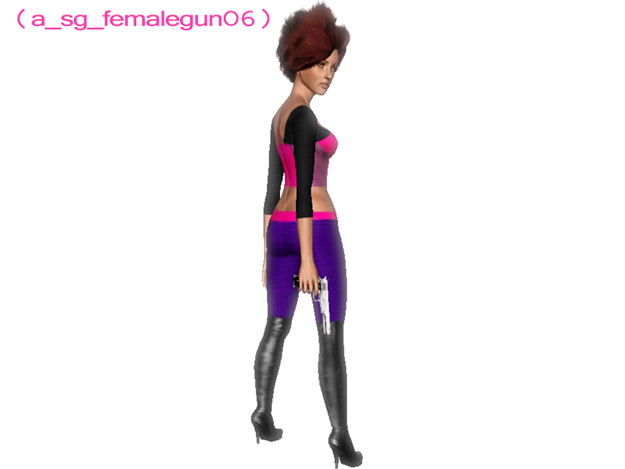 Close Up: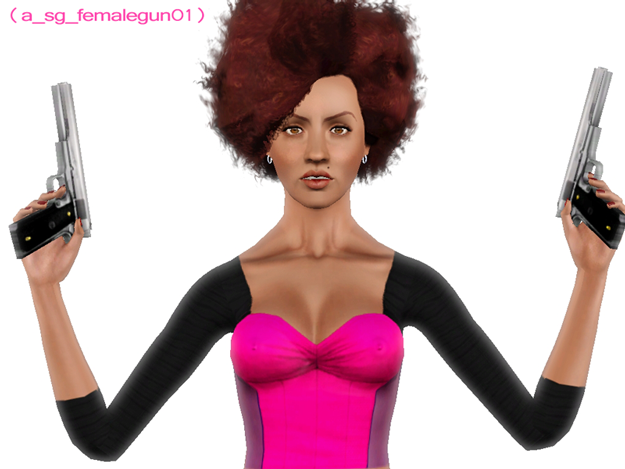 COMES WITH POSE LIST!
DOWNLOAD
Hair
Nathia: Wild Fire Fro for the Ladies
Clothes
Evie (top): Scrunch Sleeve Top
Evie (bottom): Scrunch Legging
Wiktoria vonFregeINC: Leather Boots
Gosik: Hollywood glam nails *free*
Additional Credits:
Photoshop
Blender
CMO for Pose Player and Pose Pack Creater
OrangeMittens for the tutorials
Lots of sliders (I can't help it. :p )
Thanks to the other creators for the content in the images above.